We've noticed a lot of great books that have been released recently aimed at primary age children (under about 11). We thought it might be useful, for those who know children of those ages, to put together a list of these titles, and some classics, in case you might be looking for some gift ideas around now.
Even if you don't know any children of such an age, you might be interested to know there are charities which arrange for copies of books to be sent out to disadvantaged children and schools that don't otherwise have the resources to get hold of books – and we've partnered with GiveABook.org.uk, who do exactly that – so if there are any books in this list you'd be happy to buy a copy of for someone who needs it, you can do that.
To donate: Order whichever books you want to donate, and set the delivery address to the one given on the Give A Book donation page. We've linked to all the books below on hive.co.uk, which is a website that allows you to buy from local bookshops and support independent businesses – if they're out of stock, you can also try uk.bookshop.org, which provides a similar service, or use your preferred retailer.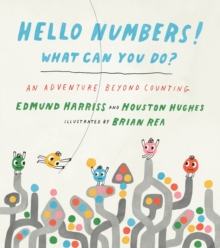 Hello Numbers! What Can You Do? by Edmund Harriss and Houston Hughes (illustrations by Brian Rea)
Artist and mathematician Edmund Harriss brings us 'an adventure beyond counting' – using Dr. Seuss-style rhymes to help young learners discover for themselves each number from Zero to Five.
"An appealingly energetic visualization of numbers. . . . Rea's wide-eyed dots, each brightly color-coded to the number they represent, cavort in a grayscale universe, coming together and breaking apart while introducing concepts such as symmetry, angles, and shapes, and finally inviting children to keep counting as high as they can go."

Publishers Weekly
---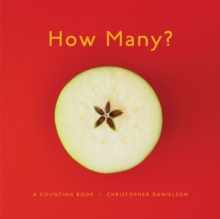 Already a fan of Christopher's Which One Doesn't Belong, which encourages children to think about the properties of shapes and objects in mathematical ways, we're excited to see that How Many is a counting book with a difference – readers won't just count 'one pair of shoes' – the might also count 'two shoes' or 'four corners on a shoebox', notice surprising patterns and relationships, and want to talk about them. Like the previous book, there's also a Teachers' Guide available sharing ways to expand the experience and stories of how the author has used these ideas in the classroom.
"A concept book that gives readers the choice of what to count […], which consistently includes open questions to encourage independent, creative thinking. […] The ending pages encourage rereads and new questions to wonder about, such as the fairly abstract, What numbers are missing? Innovative and intellectually stimulating."

Kirkus Reviews
---
Here Come the Numbers, by Kyle D Evans (illustrated by Hana Ayoob)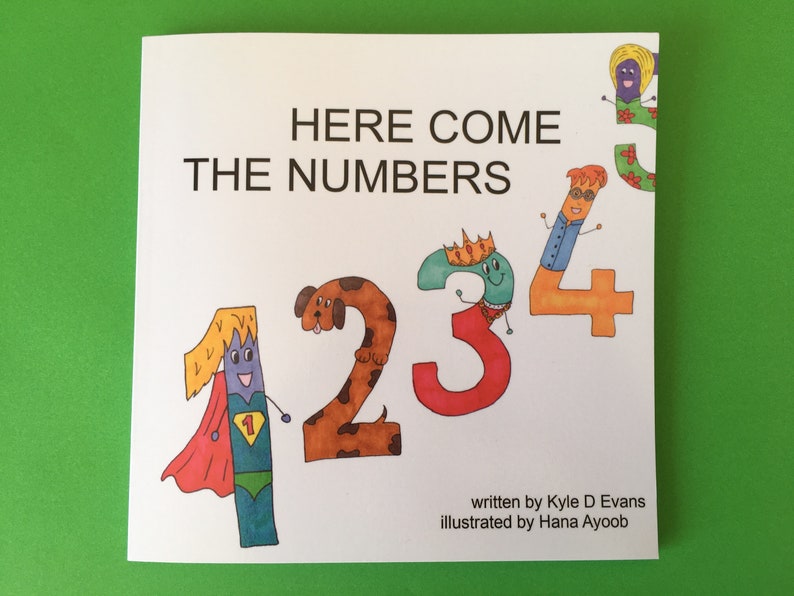 This friendly guide to the world of numbers, written by maths teacher and performing mathematician Kyle Evans, with friendly illustrations by Hana Ayoob, takes tiny minds from the whole counting numbers through to more complex ideas like square numbers, negative numbers and primes.
Also available signed by the author, directly from Hana's Etsy shop.
"A charming introduction to some simple, but deep number patterns"

Alex Bellos, author of Alex's Adventures in Numberland
---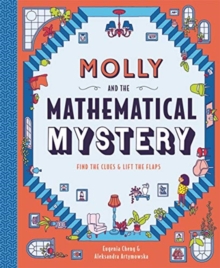 As she showed us when she dropped in to the 24 Hour Mathematical Magic show last month, Eugenia Cheng's new childrens' book is an exploration of mathematical ideas, with flaps and interactive bits, so beautiful that even we want a copy to play with.
This interactive mystery shows maths isn't just about numbers and sums – it's about imagination! Find the clues and lift the flaps to solve the mystery.
---
The Boy Who Loved Math by Deborah Heiligman (illustration by LeUyen Pham)
This biography of mathematician Paul Erdos is beautifully illustrated and tells the story of one of mathematics' great figures – from his early years at school to his legendary status as a wandering mathematician.
(If you're interested in other biographies of mathematicians written for children, there's also Nothing Stopped Sophie by Cheryl Bardoe, about the life of Sophie Germain).
"It should make excellent reading for nerds of all ages."

Nate Silver
---
These lovely board books for tiny tiddlers introduce mathematical concepts like shape, size, measurement and fair sharing, with engaging stories and diverse characters. The series was developed in collaboration with math experts at STEM education non-profit TERC.
"Lin's clear, simple language describing how Olivia solves the problem is amplified in her perceptive artwork, which cannily mixes painterly textures and captivating details with graphical simplicity […]. Includes a brief explanation of the importance of spatial sense, and three suggested learning activities to expand the book's impact."

Publishers Weekly (review of 'What Will Fit?')
---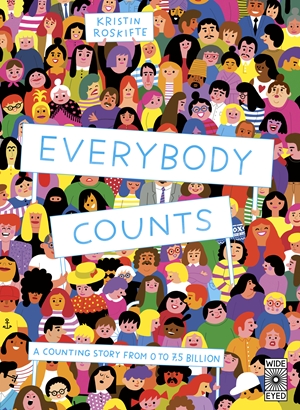 Claiming to take you 'from 0 to 7.5 billion', this book introduces the idea of counting while making you think about the similarities and differences between people, leading to a deep, rich learning experience.
Winner of the 2019 Nordic Council Children and Young People's Literature Prize and the 2019 Gold Award for Visual Communication, and shortlisted for the Brage Prize.
"Young readers will enjoy the counting aspect whilst older children will enjoy trying to piece together the different stories of the characters and establishing connections between them. It is a great book to observe what is happening, predicting what might happen and then going back to change your initial thoughts based on new things that you see and discover."

Reader review
---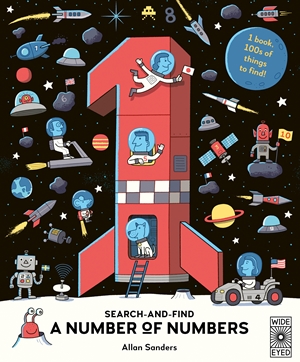 A classic 'search-and-find' book with a mathematical twist – with 26 fully illustrated spreads, the book encourages looking and also counting.
Great to use with kids, or for young readers to enjoy independently, the 26 fun puzzles will keep readers entertained for hours.
"A perfect number and object primer for toddlers, a fantastic collection of look-and-find scenes for children, and a delightful experience for visual readers of all ages."

Reader review
---
How Many Jelly Beans? by Andrea Menotti, illustrated by Yancey Labat
A giant picture book that offers kids a fun and easy way to understand large numbers. Starting with 10, each page shows more and more jelly beans, leading up to a giant fold-out surprise!
"For all our obsessive teaching of the basic digits, children are still mostly fascinated with the really big ones, the millions, zillions and gajillions – something this ingenious jumbo-size book delivers."

The New York Times
---
Activity Books
The books beyond this point are activity books rather than books to read for pleasure – please note, if you're donating books to Give A Book, they have requested you stick to reading books (from the selection above).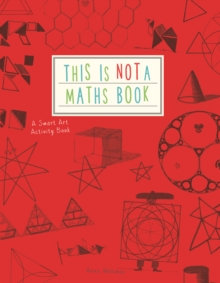 Discover how maths can be artistic and art can be mathematical with this awesome activity book, full of fun drawing challenges with a mathematical basis. Maths teacher Anna Weltman is the co-founder of Math Munch, a weekly digest of mathematical internet, and the second book has illustrations by illustrator Charlotte Milner.
"This is Not a Maths Book cleverly bridges the gap between maths and art and teaches kids how to make beautiful patterns and shapes by using mathematical principles. We learn about parabolic curves, Pascal's triangle, the stomachion, tessellation and 3D drawings."

The Bookbag
---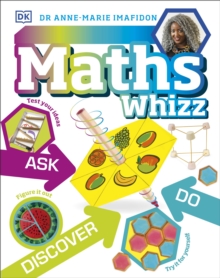 You may have spotted Dr. Imafidon make an appearance in last year's Ri Christmas Lectures alongside Hannah Fry – and she's immensely proud of her new kids' book, filled with activities and crafts that children can play their way through.
How to be a Maths Whizz will teach kids to think like maths pros as they ask mathematical questions and get hands-on with key maths concepts.
"Great hardback book helping children of all ages with their maths learning. This book would be so useful for children from KS1 learning upwards."

Amazon Reviewer (5 stars)
---
If this isn't enough mathematical book recommendations for you, it's always worth looking at the winners of the Mathical book prize, which is an annual award for fiction and nonfiction books that inspire children of all ages to see math in the world around them.